Wimbledon is a famous tennis tournament that has been around for a very long time. What makes it special is its connection to the British royal family. In this article, we will talk about how Wimbledon and the royals have a close relationship.
Where It All Began
The story of Wimbledon and its royal legacy begins with its founding in 1877. Back then, tennis was a popular sport in England, and people were eager to establish a prestigious tournament. The All England Lawn Tennis and Croquet Club, where Wimbledon is held, decided to organize a tennis competition. Little did they know that this event would go on to become one of the most renowned tennis tournaments in the world.
In its early years, Wimbledon was quite different from the modern tournament we know today. The first Wimbledon Championships were held at the club's original location on Worple Road, near Wimbledon Common in London. The game was played with wooden rackets, and the rules were not as standardized as they are now. Still, there was something special about this event that attracted attention and intrigue.
One year after its inception, Wimbledon received royal recognition. Queen Victoria, the queen of the United Kingdom at the time, granted her patronage to the tournament. This royal endorsement bestowed upon Wimbledon the title of "The Championships," giving it an air of importance and distinction. It marked the beginning of Wimbledon's deep connection with British royalty, a connection that would grow stronger with each passing year.
The location of Wimbledon was also significant. It was situated conveniently close to Buckingham Palace, the official residence of the British monarch. This proximity made it easy for members of the royal family to attend the tournament. It wasn't long before Wimbledon matches became a favored pastime of various royals, further cementing its status as a prestigious sporting event.
Royalty on the Court
Wimbledon didn't just have royal support; it had royal players too! King Gustaf V of Sweden played in the tournament in 1906, which was a big deal because he was a king. It showed that Wimbledon was not just a big deal in England but also attracted important people from other countries.
Besides royal players, Wimbledon has also had many royal visitors. Members of the British royal family like the Duke and Duchess of Kent and the Duchess of Cambridge have come to watch matches. They sit in a special area called the Royal Box, which makes Wimbledon feel even more connected to royalty.
<iframe width="1424″ height="621″ src="https://www.youtube.com/embed/Q1RoDIfg7vM" title="Champions Trophy 2023 SF2 Taylor-Matthews/Virgona" frameborder="0″ allow="accelerometer; autoplay; clipboard-write; encrypted-media; gyroscope; picture-in-picture; web-share" allowfullscreen></iframe>
Royals Today
Even today, Wimbledon still has a strong link with the British royal family. This connection is an important part of the tournament's history and tradition. In the 21st century, members of the royal family continue to be involved in Wimbledon and keep its legacy alive.
Queen Elizabeth II, who has been the queen for a very long time, is a big fan of Wimbledon. She's been supporting the tournament since 1952. Her love for Wimbledon shows how important it is in British culture. Because she's still involved, Wimbledon stays a big deal and something people look forward to every year.
Not just the Queen, but younger members of the royal family like Prince William and Catherine (the Duke and Duchess of Cambridge) also really like Wimbledon. They come to watch the matches and sit in a special area called the Royal Box in Centre Court. This makes Wimbledon feel even fancier and more important.
Even Prince Harry and Meghan Markle (the Duke and Duchess of Sussex) have been seen at Wimbledon matches. Their presence makes Wimbledon more modern and appealing to younger fans. Wimbledon is loved by both old and young people, and the royals being part of it adds to the excitement. It shows that Wimbledon is not just about tradition; it's also about being exciting and relevant in today's world of sports and entertainment.
Modern-Day Royal Involvement
Wimbledon's royal legacy continues to thrive in the present day. Queen Elizabeth II, the longest-reigning monarch in British history, has been a patron of the All England Club since 1952. Her association with Wimbledon serves as a testament to the enduring appeal and importance of the tournament in British culture.
The royal family's continued support ensures that Wimbledon remains a prestigious and highly anticipated event on the sporting calendar, not only for tennis enthusiasts but also for those interested in betting on the tennis action.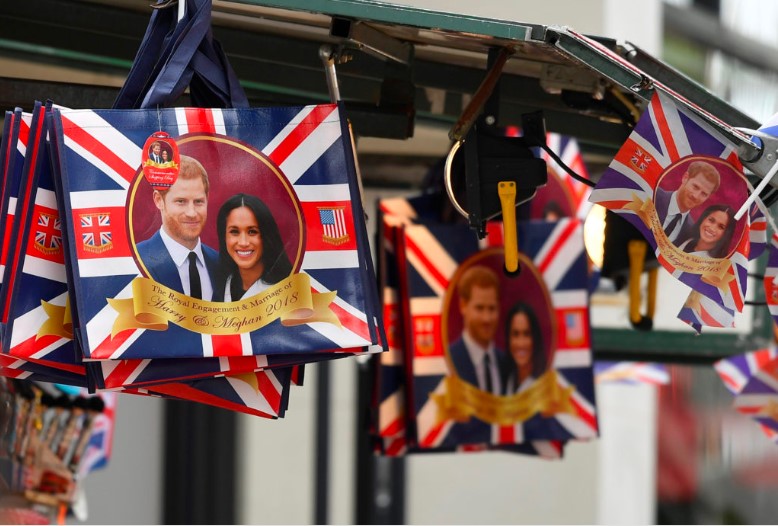 The Next Generation of Royalty
In recent years, members of the royal family, such as:
the Duke and Duchess of Sussex,
Prince Harry and Meghan Markle, have been spotted enjoying matches at Wimbledon.
Their presence adds a modern touch to the tournament's royal legacy, showcasing its ability to captivate both traditionalists and a younger audience. Wimbledon's royal connection not only pays homage to its storied past but also ensures its relevance in the ever-changing world of sports and entertainment.
Conclusion
In conclusion, Wimbledon's connection to the royal family is what makes it special. From Queen Victoria's support to the modern-day royals attending matches, Wimbledon's link to royalty has made it a very important and famous tennis tournament. People who love tennis and those who love the royals come together at Wimbledon to celebrate this wonderful tradition that has been around for a very long time. It's a tournament that truly deserves the title of "The Grand Slam with a Royal Legacy."