According to reports, a Singapore-based food supply company, TreeDots, has managed to secure a whopping $11 million in a series A funding round. The company claims to be the first food surplus marketplace in Asia and is focused on creating a vertically integrated supply chain. It plans to achieve this through a B2B marketplace and a social commerce feature for group buying by consumers.
TreeDots is also developing its cold-chain logistics infrastructure to ensure food reaches end-users quickly. The idea for TreeDots came from co-founders Tylor Jong, Lau Jia Cai, and Nicholas Lim, who witnessed tons of imported produce going to waste in shipping ports due to regulatory hurdles, delays, and other supply chain inefficiencies.
The Funding Round And Company Details
The funding round was co-led by Amasia, a climate change-focused VC firm based in the San Francisco Bay Area, and Indonesia's East Ventures.
TreeDots was established in 2018 and is known as "Asia's first vertically-integrated food supply chain ecosystem.
"The company's app-based marketplace allows suppliers and distributors to sell surplus and "imperfect" food items that are typically shunned by their usual bulk buyers, such as retailers.
With the new funding, TreeDots is now in a prime position to further develop its B2B marketplace and social commerce feature for group buying by consumers.
The company is also planning to expand its cold-chain logistics infrastructure to help get food to end-users more quickly.
Investors Who Invests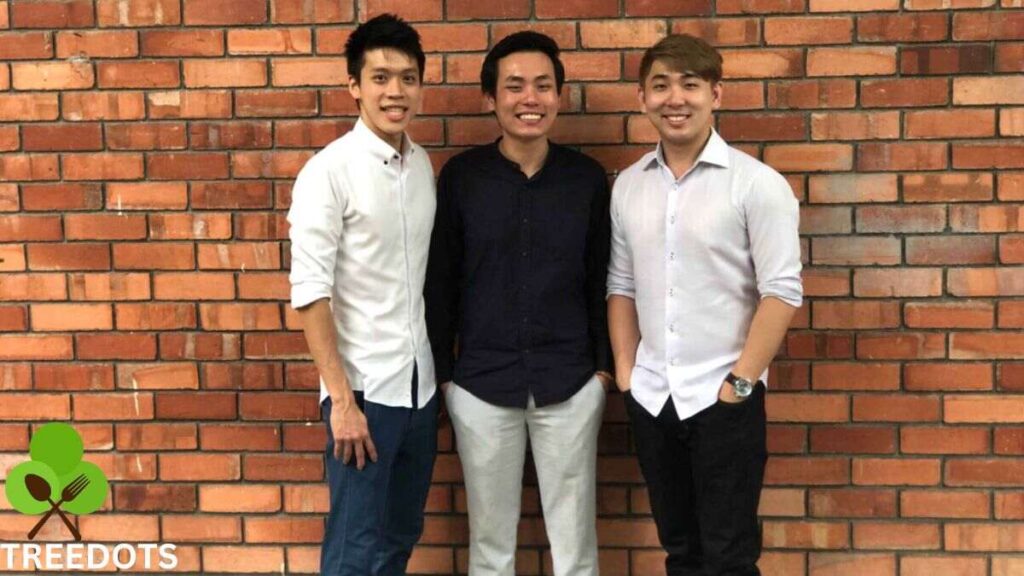 The round was led by Amasia and East Ventures, two well-known investors in the world of VC.
But that's not all: other investors also got in on the action, including Active Fund, Seeds Capital, author Nir Eyal, and actress Fiona Xie
The Company Co-Founders' Statement on Funding.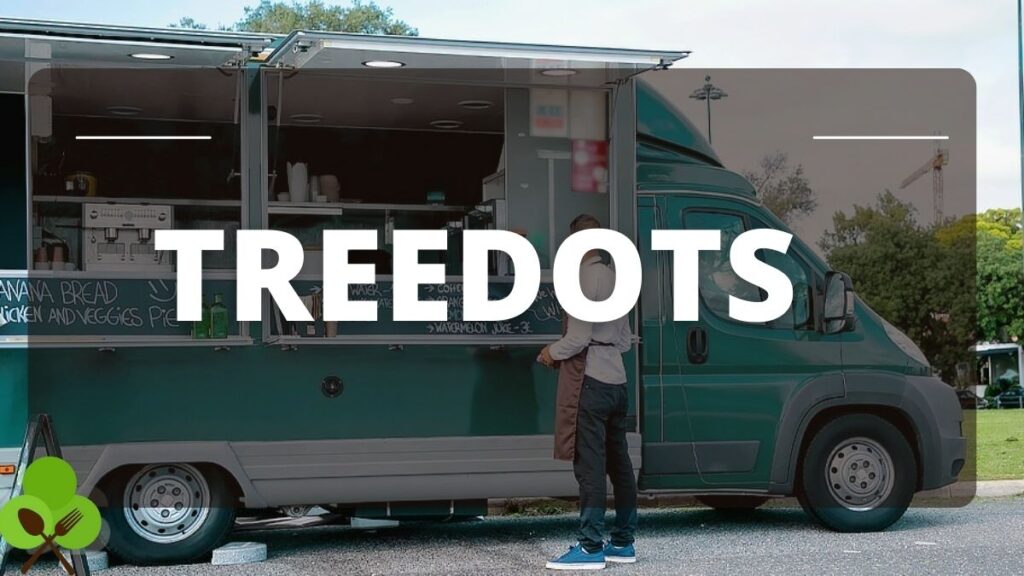 In a recent email, TreeDots' co-CEO, Tylor Jong, clarified the company's approach to tackling the issue of food waste. And no, it's not by redistributing food from retailers. Here's what he had to say:
"Our approach is much more nuanced," explained Jong. "We solve the food loss problem further upstream, where you have food that's considered 'imperfect' due to various cosmetic standards set by different groups of buyers (and let's be honest, ultimately driven by consumers). We also help to redistribute food that's in surplus – because hey, most countries want to ensure that all varieties are accessible and therefore keep more inventory than needed at every step of the supply chain."
The Treedots's Mission And Vision And What They Will Do With The Funding.
Specifically, they're looking to expand their operations in Malaysia (which they moved into last year), enter new markets, and keep refining their logistics and supply chain business, TreeLogs.
And with their gross merchandise volume (GMV) growing by over 4 times year by year, okay to say that TreeDots is on a roll.
But what really caught our eye was a statement from Roderick Purwana, the managing partner of East Ventures, one of the key investors in TreeDots. Here's what he had to say:
Food loss is a massive issue and it's costing the world trillions of dollars. But what really got our hearts racing is the fact that suppliers are now using TreeDots not just for their surplus goods, but for all of their revenue streams. We're talking serious efficiency here, folks! Picture this: if one of their trucks is headed to a particular area, TreeDots can make a whopping five deliveries on that same trip, working across multiple suppliers. That increased network density not only slashes logistics costs, but it also leads to lower emissions. Now that's what I call a win-win situation!
Creating Technology to Assist With Reallocating Inventory
The organization's technology assists with rearranging unsold inventory from suppliers to organizations, for example, cafés and bistros, empowering them to get food supplies at reasonable costs. Around 33% of all food that is delivered for utilization is squandered universally. In Asia,inefficient supply chains are the primary driver of this issue.
Food sources that are not stylishly wonderful are many times unloaded in landfills, despite the fact that they are still however new and nutritious as food sources that seem to be usually found on supermarket racks. This overflow food is in many cases consumed or passed on to decay, delivering methane and other ozone depleting substances that hurtfully affect a dangerous atmospheric deviation than carbon dioxide.
The objective clients of the TreeDots stage are F&B establishments and social trade to oblige bunch buying needs. In this manner, shoppers can purchase a similar item at a more noteworthy limited cost. The organization sends various orders without a moment's delay to a solitary location and gathering purchasers can get their singular orders.
This move permits purchasers to save money on strategies costs, as well as lessen discharges when contrasted with conventional internet business models that require an exceptional excursion for each request delivered. On the deals side, preceding joining TreeDots, suppliers frequently paid for a conveyance administration to send their loss to a landfill. With TreeDots, they can now acquire extra pay from these materials and feel fulfilled that they can assist with safeguarding the earth.
TreeDots and Its Services in Detail
If you're a supplier looking to make some extra cash, then you'd be stressing up the wrong tree if you haven't yet heard of TreeDots.
This company has got it going on, giving suppliers a chance to sell their surplus food products, and earn some much-needed extra revenue.
But it's not just about making money, TreeDots is also helping them join the digital age with its snazzy app, and onboard to TreeLogs.
And let me tell you, it's not just some ordinary operation. TreeDots has got some serious logistics infrastructure, built using a combo of in-house and external services.
That way, they can fulfill demand from social commerce and business buyers, without breaking a sweat.
But here's the kicker: Their logistics system is not just some run-of-the-mill cold-chain logistics. Oh no, they're taking it up a notch by being tech-driven and going for higher utilization, heavier delivery density, and best practices. And let's not forget that TreeDots is also doing its bit for the environment. By preventing surplus food from ending up waste, they're doing their part to reduce food waste, and saving suppliers from losing out money to get rid of their excess produce.
Short Note On How Much Funding Was Received And How Many Investors Participated In That Funding Round.
In recent news, Singapore-based food supply company TreeDots has successfully raised $11 million in a Series A funding round. Here's a breakdown of the details:
The funding round was co-led by Amasia, a climate change-focused VC firm based in the San Francisco Bay Area, and Indonesia's East Ventures.
TreeDots was established in 2018 and is known as "Asia's first vertically-integrated food supply chain ecosystem.
FAQs
Q1.What does TreeDots do?
Ans.surplus food marketplace online. It provides a platform for B2B trade of leftover or extra food from different events. Customers have a selection of offers and food suppliers. Corporate food pantries, charitable organizations, and restaurants are some of its top customers. The business operates all around Singapore.
Q2.What sectors and market segments does TreeDots operate in?
Ans. TreeDots provides B2B services to the retail, food, and agriculture IT industries
Q3.How much funding has TreeDots raised till date?
Ans. TreeDots has raised a total funding of $15M over 4 rounds. It's first funding round was on Nov 15, 2019. It's latest funding round was a Series A round on Nov 11, 2021 for $11M.
Also read about :