In Canada, pregnant Indigenous women can find indispensable support through resources tailored specifically for them. These resources aim to address healthcare, education, and advocacy needs within Aboriginal communities across the country. The overarching goal is to bridge the gap between Indigenous and non-Indigenous maternal health care, offering culturally sensitive support. This encompasses guidance on nutrition, physical activity, and mental health services uniquely tailored for Aboriginal mothers. Beyond individual care, these resources tackle broader social determinants of health, such as poverty, limited education or employment opportunities, racism, and inadequate housing. Collaborating with community partners, these initiatives strive to ensure accessibility for all tribal nations, regardless of location or income level, empowering Aboriginal pregnant women with the knowledge and tools needed for a successful pregnancy journey.
Overview of Aboriginal Pregnancy Issues
Aboriginal women in Canada face higher rates of adverse pregnancy outcomes compared to the general population, encompassing preterm birth, stillbirth, low birth weight, and infant mortality. Numerous factors contribute to these disparities, including poverty, limited access to healthcare services, and cultural beliefs impacting prenatal care access. The article will explore the issues contributing to high rates of poor pregnancy outcomes for Aboriginal women, shedding light on how healthcare providers are actively working to enhance care. Healthcare providers must recognize the historical trauma experienced by many Aboriginal communities, such as residential schools, impacting physical and mental health conditions that can affect pregnancy outcomes. This awareness necessitates healthcare providers who understand how trauma affects pregnant individuals, ensuring the provision of the best possible care.
Pre-Pregnancy Resources for Aboriginal Women
Awareness of health disparities faced by Indigenous populations has led to an increase in pre-pregnancy resources for Aboriginal women in Canada. These resources equip women with the knowledge to make informed decisions about their reproductive health, addressing disproportionately high rates of maternal and infant mortality, substance abuse, and mental health concerns.
The Canadian government, in 2016, took a significant step by creating the online resource "Healthy Start," offering culturally competent information on preconception care, nutrition, physical activity during pregnancy, breastfeeding support, and postpartum care. Provincial governments complement Aboriginal pregnancy resources with varied services, including preconception counselling, prenatal classes, screening tests, education on healthy nutrition habits, stress management, financial assistance, and community-linked programs.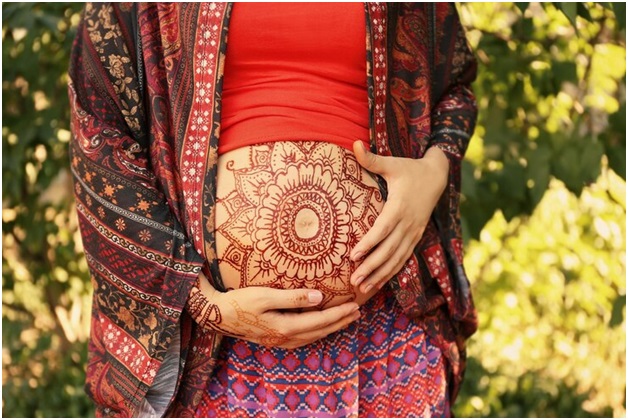 Prenatal Care and Support Services
Prenatal care is crucial for expecting mothers to ensure the health of both mother and baby throughout pregnancy, labour, and delivery. Initiating prenatal care early, within eight weeks of pregnancy discovery, involves monitoring for signs or symptoms of health concerns, physical exams, blood tests, ultrasounds, genetic testing, and advice on nutrition and lifestyle choices.
Community resources, such as WIC (Women, Infants & Children), and local Medicaid assistance programs provide additional support. Online services, including forums and message boards, offer a platform for expecting mothers to connect and share experiences.
Postpartum Resources for Aboriginal Mothers
The postpartum period presents unique challenges for Aboriginal mothers, including the scarcity of culturally competent healthcare professionals and limited access to resources in remote rural areas. Organizations like Nurturing Our Nations (NON) and the Canadian Indigenous Mothers' Health Initiative (CIMHI) have emerged to address these challenges.
NON's Indigenous-led postpartum programs offer both in-person and online support groups, covering topics like traditional birthing practices, breastfeeding advice, nutrition tips, mental health information, and infant massage classes. CIMHI provides free online courses for Aboriginal mothers, focusing on parenting with traditional values, mental health strategies, and traditional medicines for labour pain relief.
Conclusion
In conclusion, Aboriginal pregnancy resources stand as a vital asset for the Indigenous community in Canada. These resources establish a safe and supportive environment for expecting mothers and their families, offering culturally appropriate healthcare services and knowledge essential for a successful birth. The impact of these resources is profound, not only in improving outcomes in maternal and child health but also in fostering a sense of community support during this crucial time in one's life.